Best Casino Promotions:
New promotion - R50 Facebook Bonus!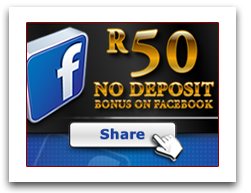 Lets get into the social swing of things with Facebook and Silver Sands Casino. It's as easy as 123. To qualify to receive your free R50 no deposit bonus, all you need to do is enter your Facebook page and click SHARE on Silver Sands's page with your friends.
After having done so, Email (email address can be found after signing up at silversands) with your profile link showing SHARE and prestoe, R50 is yours. Click button below to find out more at Silversands casino website and go to the promotions page.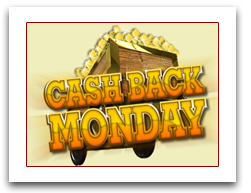 Silversands is offering YOU their special, Monday Cash Back day.
Heres how it works, simply deposit a minimum amount of R1,000 for the day and you will get up to 40% right back for all your deposits made from 00:01 to 23:59 on (every) Monday. Go to site here...

All you need to do is send Silversands an e-mail (email address can be found after signing up at silversands) requesting your Cash Back bonus by 11:59 a.m.on Tuesday. Your casino account will then be credited with the amount of your bonus! As simple as that.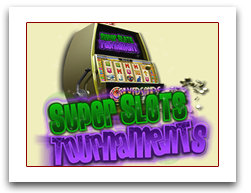 Enjoy playing slots? Then you're going to love Silversands new gaming mode: Slots Tournaments. In Slots Tournaments players play slot games well competing with other real online slot players. Top players who score the highest number of Points win prizes with a monetary value.

How to play Super Slots Tournaments: To participate in a Slot Tournament each player pays an Entry fee which encompasses 2 amounts, the larger of which goes towards the Prize Pool (Buy-In), while your smaller amount corresponds to the tournament Rake. Click button below to find out more...


Crazy Wednesday madness here at Silversands Casino. Every Wednesday Silversands are thrilled to offer their Crazy Wednesday Promotion. On the day, 2 coupons are issued by Silver Sands Casino to their players where they can receive a bonus on their deposits made.
* 35% of your deposit amount up to a maximum of R7000
* 40% of your deposit up to a maximum of R8000
Click button below to find out more...